Discover UNC Mobile App Integration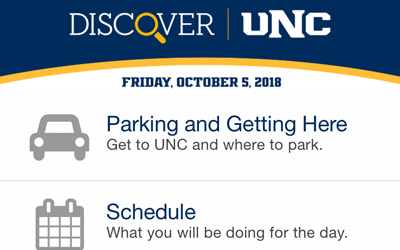 The University of Northern Colorado has an app that was created as a partnership between the university and a third party vendor. The third party supplies the University with other software, and the app was a side project. The University added content to it and pushed it out to existing students to check grades, register for classes, see events on campus and much more. One feature the App offers administrators is the ability to link to web content within the App's mobile browser.
Discover UNC
The University offers a daily tour for prospective students, but twice a year in the fall they provide a more significant marketing event called Discover UNC. This event brings together offices around campus to show off and promote their departments and academic offerings. This fall the marketing department wanted to make this event the largest ever and as part of that wanted a mobile application component. Since the University already could push content to their existing mobile application, I built an Angular application that collected content from the web server via JSON and displayed it in the mobile app.
Home Screen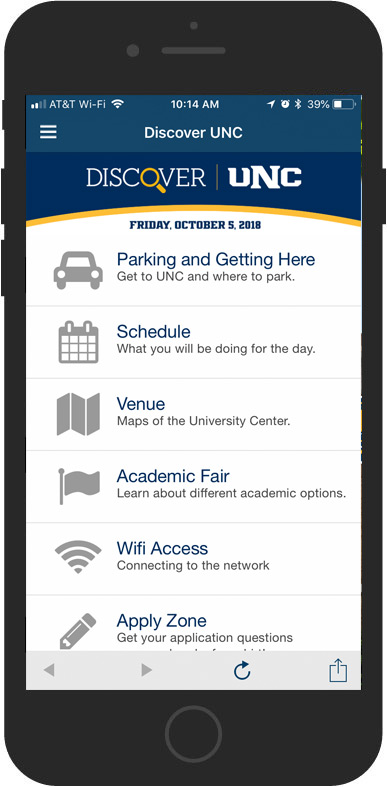 Schedule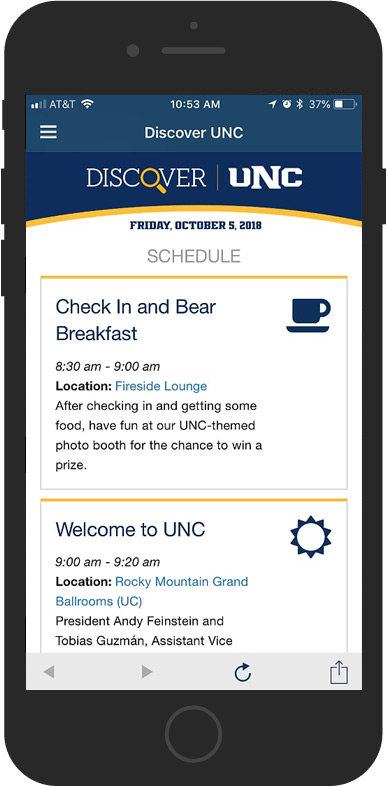 Venue & Maps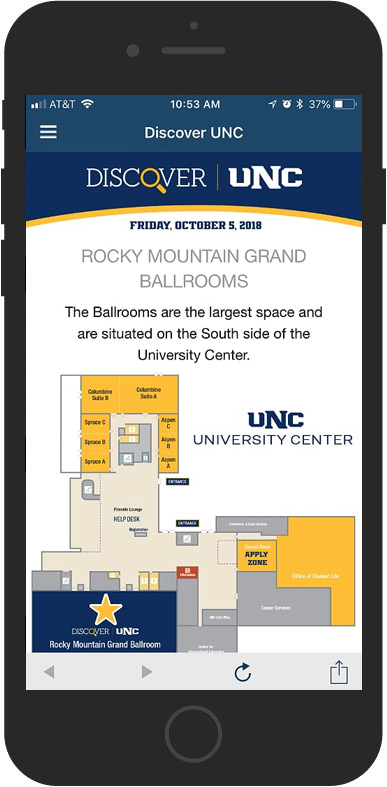 Mobile
The code behind the layout is HTML and CSS so it can be manipulated differently on tablets and larger devices.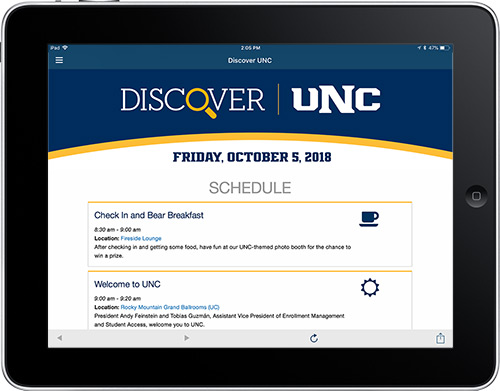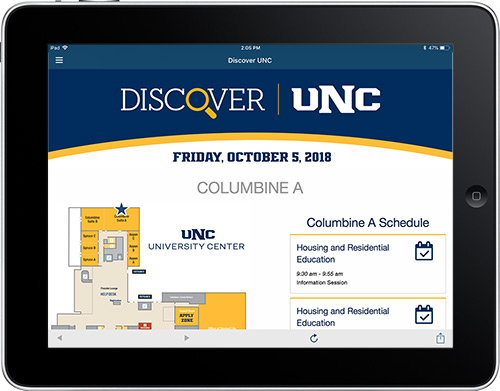 Skills